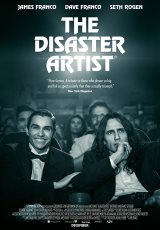 NOW SHOWING

The Disaster Artist
Director: James Franco
Cast: James Franco,
Duration: 104 mins
Language: English
Rating: M
Release Date: 7 December, 2017

The real life story of writer/director Tommy Wiseau, the man behind what is often referred to as "The Citizen Kane of Bad Movies," The Room, is brought to life, chronicling the odd film's troubled development and eventual cult success.
Now Showing at
Palace Nova Eastend
TIMES & TICKETS FOR 'THE DISASTER ARTIST'
There are presently no session times scheduled for this film. Times for new release films are generally available from 12pm on the Tuesday prior to release. Please check back later.