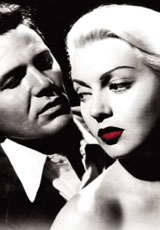 DIRECT DEBIT
The Palace Movie Club has recently decided to no longer offer a direct debit payment option. However, we continue to offer the following convenient ways to renew or become a new member:
Online
Click here to purchase your membership online at the Palace Shop.
Over The Phone
If you would like to process your Movie Club application over the phone call us on 03 9817 6421 during business hours and ask the receptionist to put you through to a customer service representative.
At the Box Office
Simply fill out a form at any Palace Cinema Box Office to purchase your membership on the spot.
Via Mail
If you have received a printed application form, please complete it and send together with a cheque or money order to: "Palace Movie Club" PO Box 9383, South Yarra VIC 3141
Please make cheques payable to "Palace Cinema Nominees Pty Ltd".
Once your application and payment has been received at Palace Head Office, we will forward a plastic membership card to you in the mail. Please allow 2-4 weeks processing and delivery time.
NB. Interim cards.
If you purchase your membership from a Palace Cinema Box Office you will be issued with an interim card on the spot.
If you purchase your membership over the phone using your credit card or If you mail your membership application to us with a cheque, you will not receive an interim card. Your plastic membership card will arrive via Australia Post, to the address provided within 4 weeks.
For any questions regarding our payment option, you may also call us on (03) 9817 6421 or email us at movieclub@palacecinemas.com.au