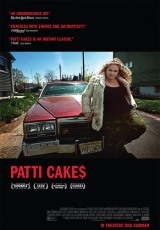 NOW SHOWING

Patti Cake$
Director: Geremy Jasper
Cast: Danielle Macdonald, Bridget Everett, Siddharth Dhananjay
Duration: 120 mins
Rating: M
Release Date: 14 September, 2017

Patricia Baccio, AKA Patti Cake$, is a big girl with a big mouth and big dreams of rap superstardom. Stuck in Lodi, New Jersey, Patti battles an army of haters as she strives to break the mold and take over the rap scene.
Now Showing at
TIMES & TICKETS FOR 'PATTI CAKE$'
There are presently no session times scheduled for this film. Times for new release films are generally available from 12pm on the Tuesday prior to release. Please check back later.