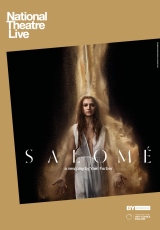 BRITAIN'S NATIONAL THEATRE LIVE
National Theatre Live (NT Live) is the National Theatre's groundbreaking project to broadcast the best of British theatre live from the London stage to cinemas across the UK and around the world. Since its first season, which began in June 2009 with the acclaimed production of Phédre starring Helen Mirren, over 1.5million people have now experienced the National's work on over 500 cinema screens worldwide.
"I grew up in Manchester in the 60s. If I had been able to see Olivier's National Theatre at my local cinema, I would have gone all the time."
- Nicholas Hytner, Artistic Director of The National Theatre, London.
NT Live do not release complete seasons, rather productions are announced as they come. These performances are captured live from The National Theatre in London, unless otherwise stated.
Register for updates at at www.ntlive.com
NATIONAL THEATRE LIVE
4 November, 2017
2 December, 2017
UPCOMING NATIONAL THEATRE LIVE PRODUCTIONS