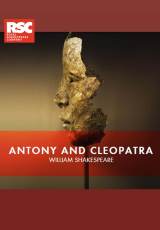 NOW SHOWING

RSC: Antony & Cleopatra
Director: Iqbal Khan
Language: English
Rating: CTC
Release Date: 1 July, 2017

Limited Season - July 1 & 2
More Royal Shakespeare Company 2017 Season
Following Caesar's assassination, Mark Antony has reached the heights of power. Now he has neglected his empire for a life of decadent seduction with his mistress, Cleopatra, Queen of Egypt. Torn between love and duty, Antony's military brilliance deserts him, and his passion leads the lovers to their tragic end.
Iqbal Khan returns to the RSC to direct, following his critically acclaimed productions of Othello (2015) and Much Ado About Nothing (2012).
Now Showing at
TIMES & TICKETS FOR 'RSC: ANTONY & CLEOPATRA'
There are presently no session times scheduled for this film. Times for new release films are generally available from 12pm on the Tuesday prior to release. Please check back later.