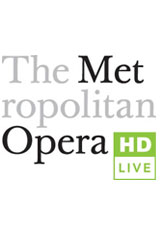 NOW SHOWING

MET: Die Zauberflote
Duration: 189 mins
Rating: CTC
Release Date: 11 November, 2017

a sublime fairy tale that moves freely between earthy comedy and noble mysticism—was written for a theater located just outside Vienna with the clear intention of appealing to audiences from all walks of life. The story is told in a Singspiel ("song-play") format characterized by separate musical numbers connected by dialogue and stage activity, an excellent structure for navigating the diverse moods, ranging from solemn to lighthearted, of the story and score. The composer and the librettist were both Freemasons—the fraternal order whose membership is held together by shared moral and metaphysical ideals—and Masonic imagery is used throughout the work. The story, however, is as universal as any fairy tale.

Now Showing at
TIMES & TICKETS FOR 'MET: DIE ZAUBERFLOTE'
There are presently no session times scheduled for this film. Times for new release films are generally available from 12pm on the Tuesday prior to release. Please check back later.