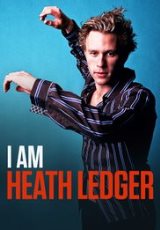 NOW SHOWING

I Am Heath Ledger
Director: Adrian Buitenhuis, Derik Murray
Duration: 90 mins
Language: English
Rating: M
Release Date: 11 May, 2017

Special One Week Only Season
I AM HEATH LEDGER is a feature length documentary celebrating the life of Heath Ledger: actor, artist and icon. The documentary provides an intimate look at Heath Ledger through the lens of his own camera as he films and often performs in his own personal journey.
Now Showing at
TIMES & TICKETS FOR 'I AM HEATH LEDGER'
There are presently no session times scheduled for this film. Times for new release films are generally available from 12pm on the Tuesday prior to release. Please check back later.