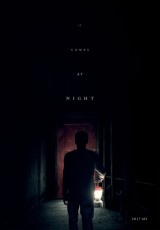 EVENT NOW SHOWING
IT COMES AT NIGHT [MA15+] - Preview Event
Event Date: 22 June, 2017
Participating Cinemas: Palace Nova Eastend
Be one of the first to experience Aussie favourite Joel Edgerton in the new psychological thriller; IT COMES AT NIGHT at our special preview event.
Screening Details
Thursday June 22nd
6:45pm Drink on arrival
7:00pm Film start
Palace Nova Cinemas - Adelaide CBD
Standard Member and General Admission Ticketing Applies
IT COMES AT NIGHT [MA15+]
Secure within a desolate home as an unnatural threat terrorizes the world, the tenuous domestic order he has established with his wife and son is put to the ultimate test with the arrival of a desperate young family seeking refuge.
Despite the best intentions of both families, paranoia and mistrust boil over as the horrors outside creep ever-closer, awakening something hidden and monstrous within him as he learns that the protection of his family comes at the cost of his soul.
Season Commences July 6
Booking Information:
Purchase Tickets Make a Group Booking
Not a member? Sign up here
Tickets on sale at the box office, online and via the My Cinema App for iPhone and Android. Booking fees apply for online and app purchases.
*Proof of Age ID is required for the complimentary wine on arrival - a non-alcoholic alternative will be available for those who fail to do so, or do not want to.